03|2022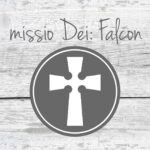 This is the 19th sermon in our series Acts: Jesus Builds His Church.
Sermon Outline:
The Church flees north, and evangelizes as it goes (11:19-21).
The Church in Jerusalem investigates…and gets reinforcements (11:22-26).
The church in Antioch cares for the church in Jerusalem (11:27-30).
Discussion Questions:
If the world were to give our church (or the American church in general) a nickname based off of our behavior, what would it be? 
If you look at the traits of the church in Antioch (Bold in evangelism, gracious with encouragement, humble in leadership, generous with resources), which would you most like to grow in? 
Categories::