05|2022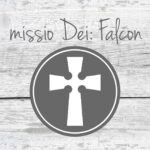 This is the 24th sermon in our series Acts: Jesus Builds His Church.
Sermon Outline:
The threat against the Gospel (15:1-5).
Peter's response (15:6-12).
James' recommendation (15:13-21).
The Council's ruling (15:22-29).
The Church's rejoicing (15:30-35).
Discussion Questions:
What do you need? If Jesus stood before you and asked, "What do you want me to do for you?" how would you answer?
If you are honest, what are you tempted to think you need to do in order for Jesus to truly be for you? How is grace better?
Family question: What is grace? What is faith? How does Jesus save us?
Categories::