08|2022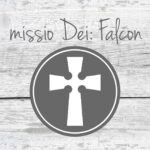 This is the 31st sermon in our series Acts: Jesus Builds His Church.
Sermon Outline:
Individual calling and vocational faithfulness (19:21-22).
Idols and Gospel-disruption (19:23-27).
Confusion and defending our gods (19:28-34).
Competing idols and a temporary truce (19:35-41).
Discussion Questions:
What is your vocation? How does viewing it as a calling from God for ministry tangibly change your actions?
When are you most likely to become angry, anxious, or give in to despair? What might that show you about what your heart worships? How is Jesus better?
What would Gospel-disruption in our city look like? What cultural idols would be challenged? How would we know the Gospel is what is causing the disruption?
Categories::