08|2022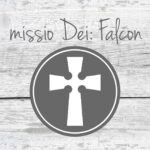 This is the 32nd sermon in our series Acts: Jesus Builds His Church.
Sermon Outline:
Our future resurrection should be a source of current comfort for us.
We will have an imperishable body.
The resurrection will restore all that has been broken.
Discussion Questions:
What are you looking most forward to in the New Creation?
What are some practical ways to remind ourselves of the reality of our Resurrection?
Pray for encouragement and perseverance for others at your table, in whatever they are facing.
Categories::