09|2022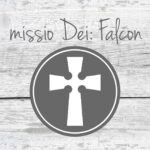 This is the 33rd sermon in our series Acts: Jesus Builds His Church.
Sermon Outline:
God's plan for leadership: A plurality of godly elders (20:17).
Paul's example of godly leadership (20:18-27).
Paul's encouragement to be godly leaders (20:28-35).
Godly leaders and Gospel-goodbyes (20:36-38).
Discussion Questions:
As you think about the leaders you have respected most, what attributes have they had that were impactful? How do those attributes reflect the character of Jesus?
Where have you seen the American church pursue worldly leadership instead of godly leadership? What have been the consequences?
Where has God given you leadership influence? Which of the traits discussed today do you most need to grow in?
Categories::