09|2022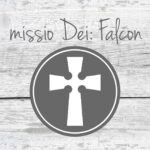 This is the 34th sermon in our series Acts: Jesus Builds His Church.
Sermon Outline:
Ministry often brings with it difficulty (21:1-16).
That difficulty can be big or seemingly small (21:17-26).
Jesus already endured difficulty on our behalf (Heb. 12:2-3).
Discussion Questions:
As we have asked throughout our study of Acts, what ministry(s) has Jesus called you to?
What does an "off ramp" from that ministry look like? How have you been tempted to take the off ramp?
What tools has Jesus used to enable you to endure in your ministry these past two years?
Categories::