09|2022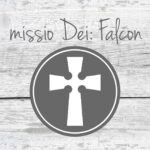 This is the 35th sermon in our series Acts: Jesus Builds His Church.
Sermon Outline:
Our identity in three words: People, Law, Place (21:27-40a).
Your testimony is the Gospel's opportunity (21:40b-22:21).
Not every opportunity will be handled well (22:22-29).
Discussion Questions:
Who are the American church's "gentiles" (Outsiders that we often fail to love)? How does this passage challenge us to love better? 
Think about some times you have heard Christians share their testimony. What was the experience like? How did it impact your own faith? Why are stories like those so powerful? 
In your DC: Tell us your story. What is your testimony? Think in terms of the 4 steps discussed today (1. Brokenness, 2. Personal conversion, 3. New family identity in the Church/baptism, 4. A redeemed vocation/calling/ministry).
Categories::