10|2022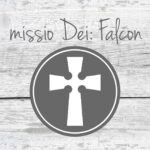 This is the 39th sermon in our series Acts: Jesus Builds His Church.
Sermon Outline:
The storms of life: Our best plans and most strenuous efforts (27:1-20).
The sovereignty of God: His provision and salvation (27:21-44).
The mission of God: Using the storms to bring salvation (28:1-10).
Helpful Quote:
"Pain insists upon being attended to. God whispers to us in our pleasures, speaks in our conscience, but shouts in our pain: it is His megaphone to rouse a deaf world."    —C.S. Lewis
Discussion Questions:
Can you think of a "storm" in your life where you could see after the fact how God used it for your good? How does that change your perception of other storms?
Are you more likely to doubt that God has determined your destination, or that He is trustworthy with how you get there? How does this passage speak to you?
Do you have an example in your life of how God has used your experience with pain (like Paul's snakebite) to minister to others?
Categories::