10|2022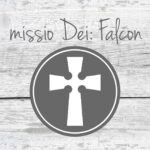 This is the 37th sermon in our series Acts: Jesus Builds His Church.
Sermon Outline:
An unfair trial with an unjust judge (24:1-9).
The right confession in the midst of unfairness (24:10-21).
Faithfulness amidst the unfair is an opportunity for mission (24:22-27).
Discussion Questions:
How do you typically respond when something feels unfair? How does the Gospel compel you to respond differently?
What are some things Christians in America feel are unfair? In light of this passage, how do you think Paul would respond?
The Gospel is unfair. How does your heart respond to that sentence? How does 1 Pet. 2:19-24 impact your response?
Categories::