10|2022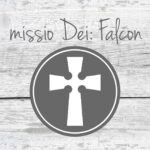 This is the 38th sermon in our series Acts: Jesus Builds His Church.
Discussion Questions:
Does it feel to you like God is ruling and reigning over the circumstances of your life?
When have you been tempted towards discouragement with the circumstances of your life? How did God make himself known to you? How has God used those things in your life?
Have you ever made a decision (like Paul appealing to Caesar) that you only realized later was part of God's plan in your life?
Categories::