02|2022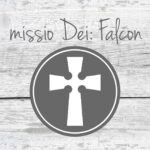 This is the 16th sermon in our series Acts: Jesus Builds His Church.
Sermon Outline:
Saul encounters Jesus (9:1-9).
Saul experiences Jesus' love through Ananias (9:10-19).
Saul engages the Church and its mission (9:20-31).
Discussion Questions:
Looking back on the story of your life, where can you see God was the initiator in your salvation? If you do not consider yourself a Christian, what "coincidences" brought you here this morning?
Share a story of someone's conversion that you find astounding. In your own words, why is every conversion astounding? What does this truth change about your view of the local church? 
How has Jesus changed you? How is He changing you?
Categories::