03|2022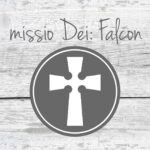 This is the 17th sermon in our series Acts: Jesus Builds His Church.
Sermon Outline:
Jesus works through Peter (9:32-43).
Jesus works in ways Peter and Cornelius don't fully understand (10:1-16).
Jesus' work is impartial (10:17-35).
Discussion Questions:
Who does the American church treat as "outsiders"? How should God's impartiality fix that?
What "outsiders" are in your life? What tangible things can you do this week to show them Jesus' love?
Notice the theme of Tabitha and Cornelius' reputation for good works. Could the same be said about our church? If so, where? If not, how can you help?
Categories::