08|2022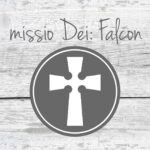 This is the 30th sermon in our series Acts: Jesus Builds His Church.
Sermon Outline:
Apollos' discipleship journey (18:24-28).
"Disciples" in Ephesus and their journey (19:1-10).
Spiritual warfare, total surrender, and the discipleship journey (19:11-20).
Discussion Questions:
As you reflect on the past few months, how has Jesus worked in you? How has Jesus worked through you?
Which of the discipleship journeys that we studied today most connects with you? Why?
Why is the combination of gifting and humility (i.e. Apollos) so rare? How can we cultivate humility in our own lives?
Categories::