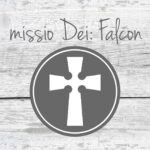 This is the 15th sermon in our series Acts: Jesus Builds His Church.
Sermon Summary:
The Holy Spirit leads

Any kind of church or Spiritual growth only happens through the
work of the Holy Spirit

God's Word is Explained and Preached

Romans 10:14; Luke 24
Philip Explains Isaiah 53:7-8

The Gospel Advances to all Kinds of People

The Key is not status, it is openness and humility before the Lord
Discussion Questions:
Where is a place or a person the Holy Spirit might be leading me to reach out to? Have there been any circumstances that have pointed me in that direction?
What was a time you can remember where the Preaching of God's Word had a big impact on your life at that moment? What are the biggest obstacles to this being a regular event in your life? How can you prioritize and clear out the clutter in your life to prioritize sitting under the preached Word of God, with other believers?
How has Spiritual Growth happened in my life when I've intentionally served or leaned into a relationship with someone who is an "outsider" in my normal relational circles?