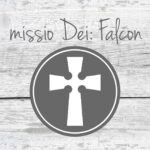 Sermon Outline:
Why do we sing?
What do we sing?
Who is our worship leader?
---
Discussion Questions:
What stuck out to you in the passage or in the sermon today? Was there anything new that stretches you in how you think about singing?
In your own words, what does it mean to follow Paul's instruction to "be filled with the Spirit"?
Why is singing so important to our spiritual growth? 
How does recognizing Jesus as our worship leader shape how you worship?
---
*This sermon was preached by Andy Beams of The Oaks Church in Denver, Colorado.