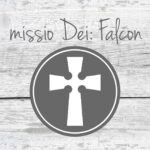 This is the 40th and final sermon in our series Acts: Jesus Builds His Church.
Sermon Outline:
Paul (finally) arrives in Rome (Acts 28:11-14).
God continually provides means of encouragement (28:15-16).
Paul faithfully continues his mission (Acts 28:17-31).
Helpful Quote:
"Acts provides the foundations of the newborn church through which we hope that the church in ruins will be reborn."    —Erasmus
Discussion Questions:
If you have been with us throughout our study of Acts, what have you learned? What themes stand out? How has this book encouraged you?
Do you ever feel hindered in sharing the Gospel? Read Acts 28:31. How does Paul's bold proclamation and teaching "without hindrance" (while in prison!) encourage/challenge you?